Why realism does not equate to adult (or even good) fantasy
BLACK GATE | FEBRUARY 3, 2011
http://pulsene.ws/Z21S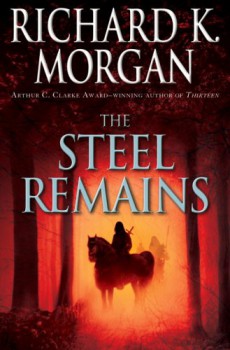 That foul smell in the air? There's something rotten in the realm of fantasy fiction, and its name is realism. Two of the blogs
Two of the blogs I frequent and another one I've recently stumbled across have all recently commented on (and lamented about) a new trend gripping fantasy these days: Realism, and the corresponding claim that it somehow makes fantasy more adult and serious.
Lagomorph Rex of Dweomera Lagomorpha says that the new trend leaves him cold: It's no secret that I dislike the current trend in Fantasy. It's almost as if every author has decided they will up the misery and muck quotient and see who can make the nastiest world in which to force their characters to try and survive in
...
Read more
--
Want to read news on the go? Get
Pulse
, an awesome news reader for iPad, iPhone and Android. Its Free!


Sent from my iPad